The Illusionists: An Unparalleled Show at the Folies Bergère, Paris
From November 17th to December 04th, 2016, the Parisian Folies Bergère music hall will be staging The Illusionists, an amazing touring magic show, that unites the best of the best illusionists in the world.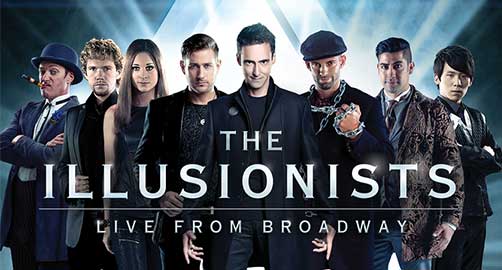 From 17/11/2016 to 04/12/2016
Assembling 7 of the most powerful illusionists including James More The Deceptionist, Krendl The Escapologist, Raymond Crowe The Unuasualist, Luis de Matos The Master Magician, Yu Ho Jin The Manipulator, Ben Blaque The Weapon Master, and Enzo l'insaisissable, The Illusionists is, in fact, a veritable revolution in the world of magic and illusion. It is, as well, an excellent opportunity for our dear guests of all ages to take pleasure in watching the funniest and cleverest magic tricks and optical illusions.
This show was showcased in Sydney, Broadway, and London. It broke the box office records and enjoyed an enormous success. So, don't hesitate to buy your ticket before they sell out! ;)
Address :
32 Rue Richer, 75009 Paris, France

Contact :
Price : Ranging from 29,90€ to 94,90€
More informations Back to the events
<< Previous post
Next post >>