Un Art Pauvre at Centre Pompidou
Until August 29, 2016, the Centre Pompidou will be holding an exhibition entitled "Un Art Pauvre", an exhibition which is, in fact, dedicated to works from the Arte Povera art movement.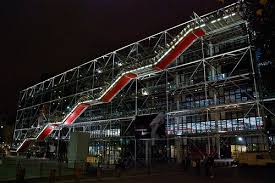 From 08/06/2016 to 29/08/2016
Address :
Born in Italy between the late 1960s and the early 1970s, Arte Povera is nowadays considered one of the most popular art movements of the 20th Century. The term was actually coined by the Italian art historian and critic Germano Celant, who significantly contributed to the development of this movement as well as many other artists Giovanni Anselmo, Alighiero Boetti, Mario Ceroli, and Pier Paolo Calzolari.

"Un Pauvre Art" puts on view a wide variety of artworks that encompasses not only visual arts but also music, architecture, theatre and experimental cinema.
More than 40 impressive works that highlight the major trends and main concepts of the Arte Povera movement are exhibited.
Contact :
Price : 14€
More informations Back to the events
<< Previous post
Next post >>