The Art of the Brick by Nathan Sawaya in Paris
Until August 30, Porte de Versailles hosts a unique event of its kind: The Art of the Brick by Nathan Sawaya or the incredible art of Lego.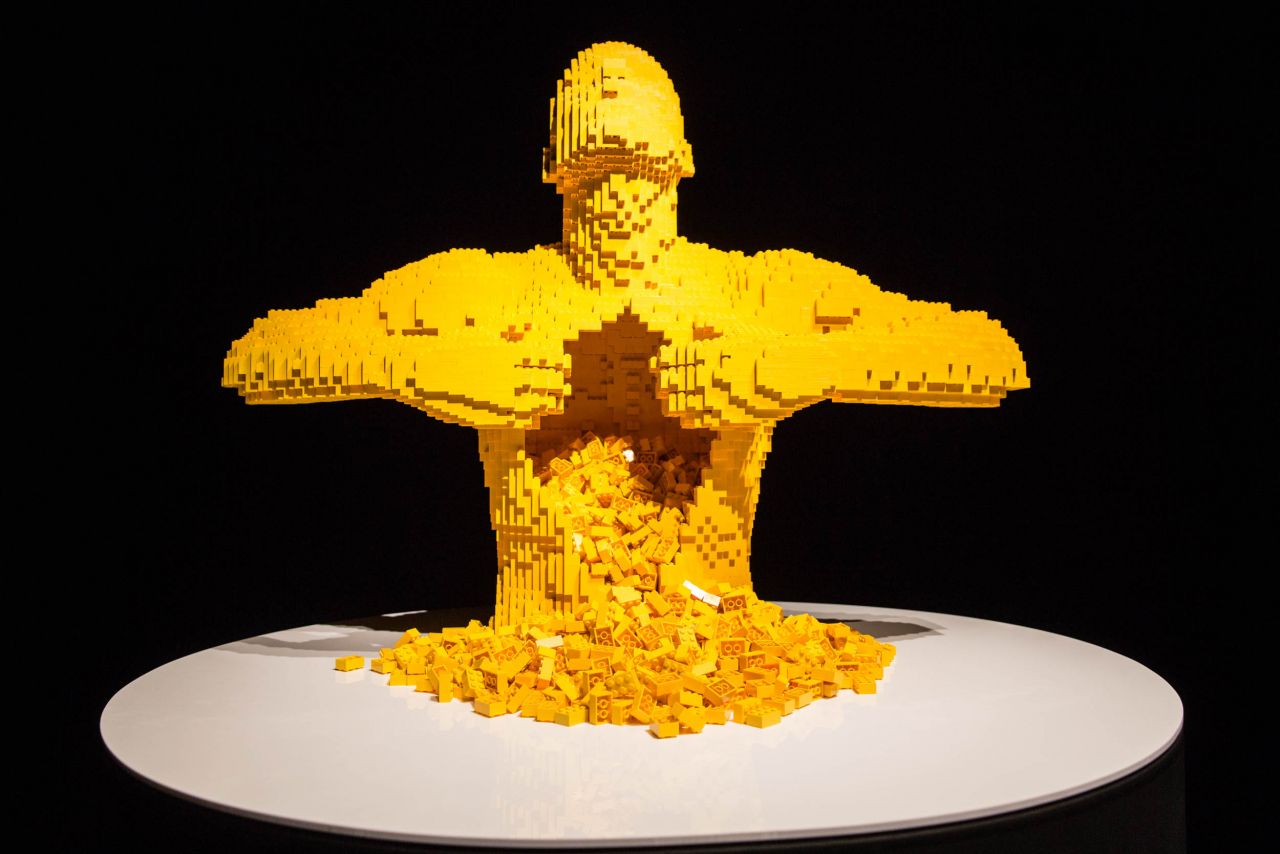 From 14/05/2015 to 30/08/2015
1 million bricks / 100 objects / 1500 m2 of creation
"Dreams are built brick by brick ..." Nathan Sawaya
Welcome to the incredible art of LEGO ® Nathan Sawaya!
This exhibition showcases more than 100 monumental and playful works of art created with the famous bricks. All these wonders are the fruit of the imagination of the American artist Nathan Sawaya.

Among the hundred works on display, some are inspired from monumental artworks as "The Thinker" by Rodin, the "Venus de Milo", the North rose window in the cathedral of Chartres, but also "The Scream" by Edward Munch.
Other works are entirely new creations straight out of the imagination of the artist, as this silhouette swimmer, the man who opens his chest to let it show a brick pile, or the skeleton of a T-Rex dinosaur 6 meters long, showing the figure of 80,020 bricks flirtatious.
The work of Nathan Sawaya is a revolutionary synthesis between Pop Art and Surrealism. He has used the Lego brick, a popular object, to ensure his place on the contemporary art scene.
The exhibition was created in New York in 2007. It has since welcomed over 2 million visitors worldwide.
Presented in Australia, Asia and Europe in 2014, It traveled between Brussels, Amsterdam and London before coming to Paris.
At the end of the exhibition, the play area will welcome children and adults. Lego bricks and DC Comics video game will be available to you, inviting you to unleash your creativity.

Address :
Parc des Expositions - Porte de Versailles
1 place de la Porte de Versailles
75015 Paris 15
Contact :
Price : 16.50€ adults/ 13.50€ kids
More informations Back to the events
<< Previous post
Next post >>