Masterpieces of Budapest on display at Musée du Luxembourg
In collaboration with the Budapest Museum of Fine Art and the Hungarian National Gallery, until July 10th, 2016, Musée du Luxembourg displays a selection of the best Hungarian artworks, under an exhibition entitled "Masterpieces of Budapest".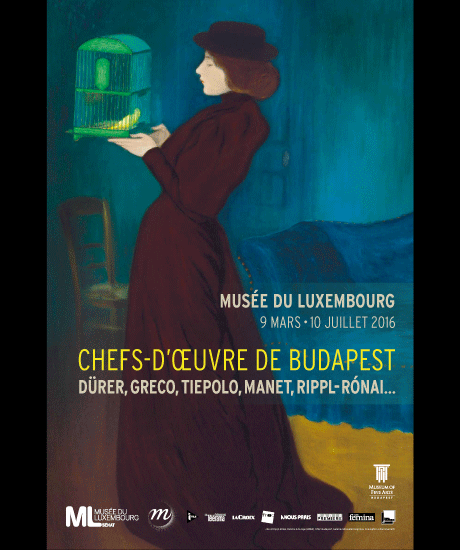 From 09/03/2016 to 10/07/2016
The exhibition "Masterpieces of Budapest" is a not-to be-missed opportunity for those who are interested in discovering Hungarian art from the late Middle Ages to the 20th century.

It gathers unique works, most of which were owned by the famous Esterhàzy family between the 17th and the late 19th (the date of their purchase by the Hungarian state).
"Masterpieces of Budapest" puts on display around 80 works by outstanding artists such as Du?rer, Cranach, El Greco, Goya, Manet, Gauguin and Kokoschka. It also includes many other interesting Hungarian artworks that are reputed for being emblematic.
Address :
62 Rue de Lille, 75007 Paris, France

Contact : +33 1 40 49 47 22
Price : -
More informations Back to the events
<< Previous post
Next post >>