Karel Appel. Art as Celebration
From February 24 until August 20, 2017, the Musée d'Art Moderne de la Ville de Paris puts on view an interesting exhibition devoted to the famous Dutch artist who was also a founding member of the avant-garde CoBrA movement, Karel Appel (1921 – 2006).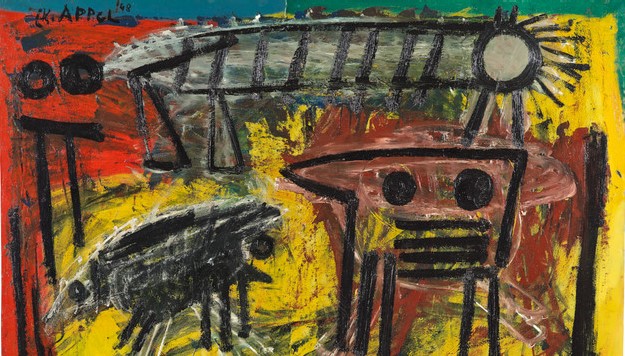 From 24/02/2017 to 20/08/2017
Entitled "Karel Appel. Art as Celebration!", the exhibition assembles 21 amazing artworks made by the artist including paintings and sculptures which were created during the most creative and prolific period of his career.

The works which are actually a donation from the Karel Appel Foundation in Amsterdam comprise Appel's probably most renowned work, the Carnet d'art psychopathologique, added to an impressive pick of some of his best 1950s' ceramic sculptures and some big installations that date back to the 1970s and 1990s.
"Karel Appel. Art as Celebration!" is an exhibition that you truly should not miss if you are staying in Paris. So, don't think twice!
Address :
The Musée d'Art Moderne de la Ville de Paris

Contact :
Price : 10 €
More informations Back to the events
<< Previous post
Next post >>