Dutch artists in Paris, 1789-1914
An exceptional opportunity to discover the influence of Dutch artists on French art between 1789 and 1914.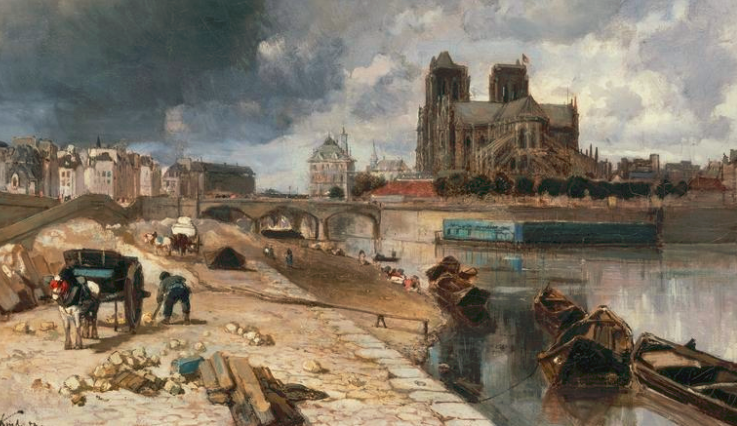 From 06/02/2018 to 13/05/2018
Being home to a splendid collection of unique artworks by artists who significantly contributed to building the history of Art in France, the Petit Palais museum, in Paris, invites you, from February 06th until May 13th, 2018, to view an exhibition of the most notable works that were created by great Dutch and French artists during the 19th century and the beginning of the 20th century.
Focusing primarily on the various aesthetic exchanges and the powerful influence Dutch artists had on the evolution of art in France, the exhibition displays an important body of work that brings together pieces by artists like Vincent van Gogh, Johan Jongkind, Ary Scheffer, Piet Mondrian, and Kees van Dongen. It also presents works by other widely renowned contemporary figures such as Claude Monet, Paul Cézanne, and the famous artist Pablo Picasso.
Tickets are available online on the official website of the museum. So, you can book your ticket online in order to save time.
Curators:
Mayken Jonkman, Curator, 19th-Century Art, RKD, The Hague
Edwin Becker, Head of Exhibitions, Van Gogh Museum, Amsterdam
Stéphanie Cantarutti, Chief Curator, Petit Palais, Paris
Christophe Leribault, Director of the Petit Palais, Paris
Organized in collaboration with the Van Gogh Museum, Amsterdam and thanks to the special support of RKD, the Netherlands Institute for Art History, The Hague.
Address :
Petit Palais,
Avenue Winston Churchill,
75008 Paris
Contact : 01 53 43 40 00
Price :
More informations Back to the events
<< Previous post
Next post >>