Drawing in the Open Air
The Louvre museum is hosting an exhibit that sheds light on landscape drawing in the 19th century, focusing particularly on the technique of open-air drawing.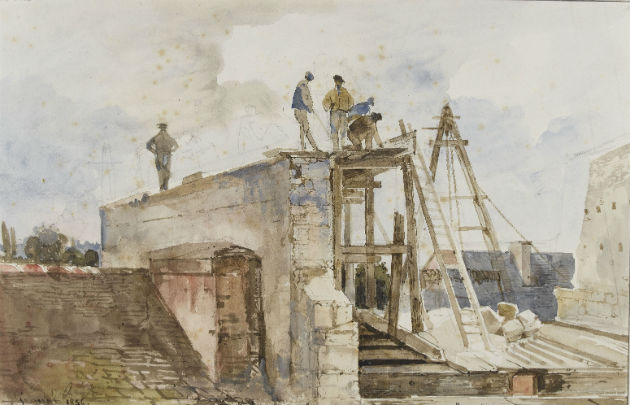 From 16/10/2017 to 29/01/2018
In the 17th century, artists began to practice the art of drawing outside their studios, then, drawing in the open air gradually expanded in the next two centuries to become an art philosophy.

Running until January 29th, 2018, the exhibition covers a large selection of works that includes more than one hundred drawings and etchings in addition to about thirty sketchbooks to provide a better understanding of this art and to highlight the main challenges that most of the artists face when painting outside, whith the emphasis been put on light and weather conditions, at the first place.
Organized by:
Marie-Pierre Salé, in collaboration with Hélène Grollemund, Department of Printsand Drawings, the Louvre.
Address :
The Louvre
Rue de Rivoli,
75001 Paris, France
Contact : +33 (0)1 40 20 53 17
Price : €15
More informations Back to the events
<< Previous post
Next post >>